It's time for another fun evening of great eats from some of your favorite gourmet food trucks of Los Angeles! We are excited to announce that this month (April 24, 2014) marks our food truck night 1 year anniversary at Clover Avenue Elementary School.  For this special night we'll be bringing back a few of the original trucks that were there with us in April 2013 and we'll also have "GotFoodTrucks" wrist bands for all the kids to giveaway.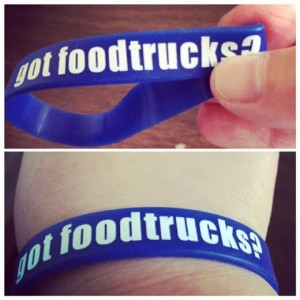 Outdoors you will find some of Los Angeles' finest gourmet food trucks at Clover Avenue Elementary School in West Los Angeles.  Join Got Food Trucks along with our monthly resident The Greasy Wiener and our guest savory trucks Canvas Food,  Steamy Bun Truck and dessert from  Fluff Ice on Thursday April 24, 2014.
A portion of sales from the food trucks go towards the incoming 5th grade class to attend AstroCamp (a science camp). Find the trucks out on the front lawn , be sure to bring your blankets and lawn chairs to dine al fresco with your best classmates, neighbors and community. All are welcome to attend, eat and have a blast, you'll feel good about it, too your dollars go to a great cause!
Dress warm as it still may be a bit chilly outside!
When: Thursday April 24, 2014
What Time: 5-8:30pm
Where: Clover Avenue Elementary School
11020 Clover Avenue, Los Angeles, CA 90034